When I was first recommended to attend this talk by
Eeva Chang
, the first question I asked Jenn who blogs at
My lilbookworm
"eh ... will the talk be difficult to understand" ? I have never attended any talks in Mandarin all my life ! I was kind of worried if I might fall asleep half way through, but luckily I did not !
The talk was a great one and I was enlightened by some tips on how should the learning of language be like.
In a short span, she brought us through a multiple emotional ride when she shared on the
Beslan School Massacre
, Ellen Show on how her career began and the inspiring 马云,
Jack Ma
(Founder of Alibaba Group) , who was born in
Hangzhou
,
Zhejiang Province
,
China
.
Having a desire to learn English at a young age, he created his own English learning environment at Westlake, Hangzhou by bringing foreigners around, without any charges so as to have an opportunity to learn, practise and perfect his English !
His determination to master a language that is totally foreign to him is definitely something to model after. He eventually went on to become an English Lecturer at a local university.
The power of language ! Even if the clip is in black and white, Eeva showed us a very short clip of the famous speech made by
Dr. Martin Luther King Jr
.
What I learnt from Eeva, loosely translated by myself ; The learning journey of a language, begins with listening. Allow the child to have a space for listening.
语言是从听开始
yu yan shi chong ting kai shi
语言是听来的, 不是说来的。
yu yan shi ting lai de, bu shi shuo lai de.
给孩子听的空间
gei hai zi ting de kong jian
Followed by a cute bouncy panda, 小呼 (Xiao Hu), which appears in Starhub Channel 325; << 小呼有话对你说 >> (Xiao hu you hua dui ni shuo ) I have no idea of what shows are screening as I do not normally switch on my television. Most of the time, I'll be engage with other errands.
What 小呼 (Xiao Hu) said, " 快乐应该放在成功的前面 (kuai le ying gai fang zai cheng gong de qian mian)" -
Placing happiness before success
Having said that, it was highlighted that any learning process should be enjoyable, only then, one will be motivated and take the initiative to learn and perform well in the learning journey. Apply what you have learnt to put it into good use.
Eeva too mentioned that "语言是有画面感的,没有画面感的叫字". Visualize the scenario, use the correct tone and verbalize from there. Eeva demonstrated by requesting volunteers to go up on stage and pretend to read the news as if they were the broadcasters.
Photo screenshot from Estella's post
How to sound convincing with some techniques taught to us. It can be the attire you are wearing at the point of time, the speed you are speaking and the tone of voice you are projecting.
All the above makes a difference and am enlightened by all the above tips ! Eeva mentioned, not all will bother to take that two hours off to just listen to a talk on language. But am grateful to be given an opportunity to attend and review Eeva's talk. Frankly speaking, I don't mind paying for her future talks ! For a more detailed post, do hop by
Sooddlydreamlike
.
If you have been reading our posts, do follow us on
Facebook
and
Instagram
for future updates !
I am writing this as part of my monthly Chinese Fun Linky. Do add your links if you have any activities relating to learning Chinese the fun way !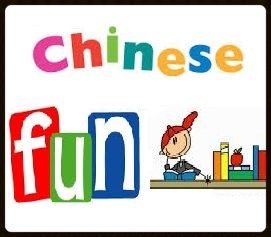 Disclaimer: I was given a complimentary ticket to attend Eeva's talk, no monetary compensation is involved. To note, am neither an educator nor any expert specializing in Chinese, all opinions are of my own.