[Ceased operation] updated Apr 2018
If you are craving for nice Taiwanese Dessert and have tried Blackball, you should give
Ice Vault 18
a try ! Personally I find the taste and texture better than Blackball !
Nested in the neighbourhood in the eastern part of Singapore, you can find Ice Vault 18 located on the ground floor, opposite All Saints Home along
Blk 476 Tammpines St 44 #01-175A S(520476)
Initially, I got to taste Ice Vault 18's signature when my sis packed it back for me. I love the chewy texture of the black sugar q, yam and sweet potato balls!
IceVault 18's signature dessert !
The lady boss further added on that their grass jelly are imported from Taiwan and the rest are handmade and cooked with their special formula which includes their beancurd and syrup.
Add a cup of creamer
Check out their menu which includes :
- Cold soycurd
- Taiwanese Guan-Xi hot/cold grass jelly
- Almond pudding
- Lemon Ai-yu
- Black sugar shave ice
- Specialties bubble tea/beverages with many toppings like Jiufen taro & sweet potato ball, black sugar cube and black sugar tapioca pearls, honey pineapple and beans etc.....

Should you have big orders and rushing for time, I would think that you can give them a tinkle @

Mobile : 8269 1932
Email : icevault18@gmail.com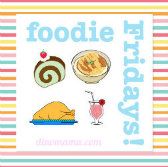 Published with Blogger-droid v2.0.6