Another simple dessert my confinement lady experimented and taught me how to cook.
How this came about was when my aunty saw my piece of sticky rice cake, well intact and untouched in my fridge (in case you are wondering, yes there isn't any mould) and asked if I wanted to cook red bean soup with it.
Here are some of the benefits of red beans :
- Contain saponin, can stimulate the intestinal tract, so it is a good diuretic effect.
- Have more dietary fiber, has a good laxative, helps in bodybuilding and weight loss
- Are rich in folic acid, and maternal prolactin efficacy eat red beans.
- Protects the heart and kidney.
She did not attempt before as well. Tah-dah ! Here it is ! Our red bean soup with a twist !
All you need is :
- Red Beans
- Rock Sugar
- Sticky rice cake (Cut into cubes)
Method
:
1. Wash and rinse red bean.
2. Put into the slow cooker and slow cook the beans till soften.
3. Transfer to a pot, add in the sticky rice cake and bring to boil.
4. Add a little rock sugar to taste. (Do not add too much as the sticky rice tends to add sweetness to the soup after it is melted under the heat)
Enjoy the dessert !
If you like this post and has been reading our posts, do follow us on
Facebook
and
Instagram
for future updates !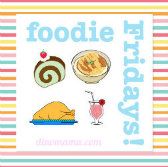 Published with Blogger-droid v2.0.6